UPCOMING COLLECTION RELEASE
ALPENGLOW: Handcrafted in my tiny studio on wheels, inspired by our travels through the mountainous regions of the Pacific Northwest and Canadian Rockies
Collection goes live: Sunday, Dec 4th at 6pm EST
*Please note that you will not be able to view or shop the collection prior to 6pm, eastern time*
Shop All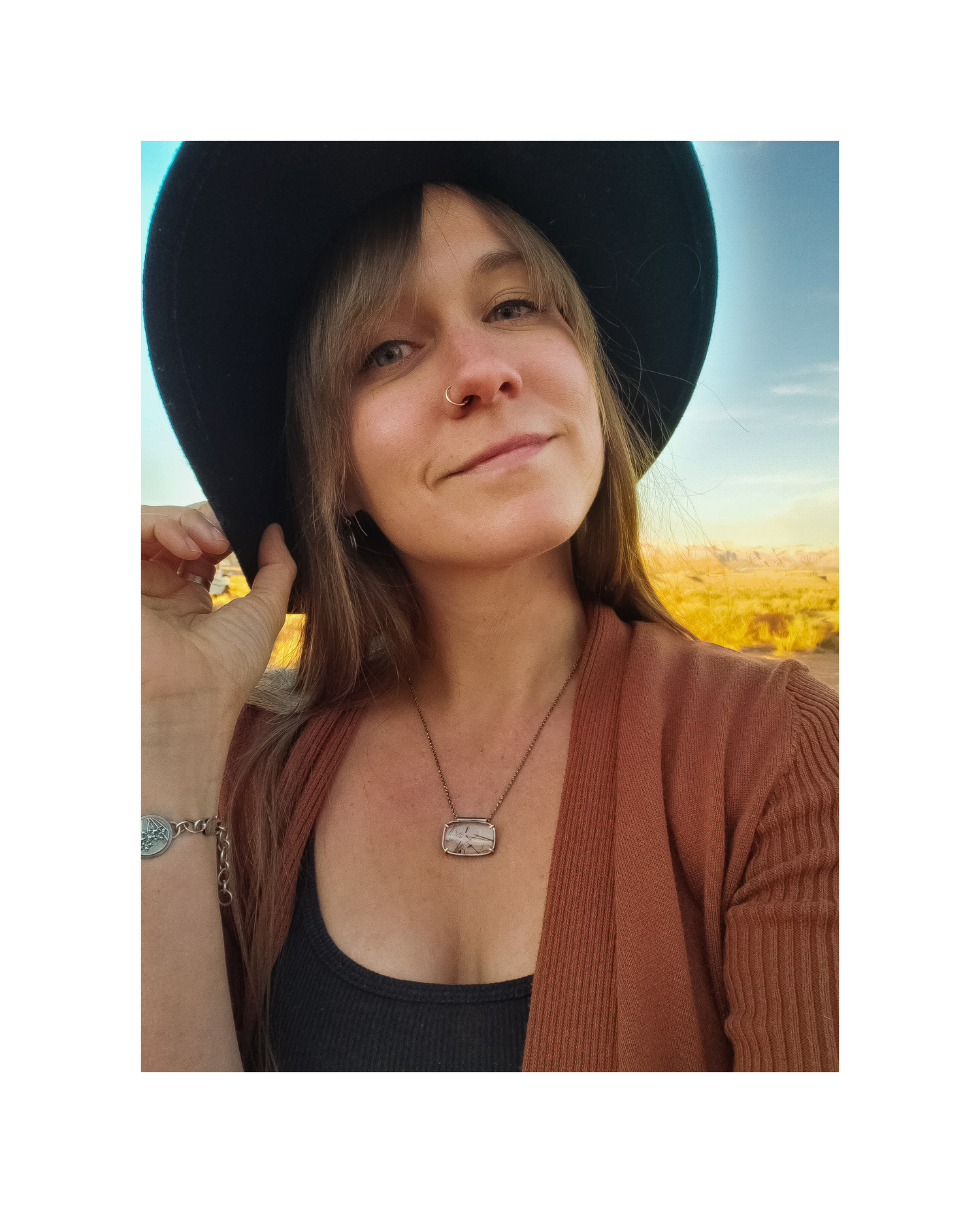 Meet the Maker
Hey! I'm Hannah, the one woman show behind Hannah Lynn Jewelry Designs. Everything you see here is hand crafted by me, start to finish, in my tiny little camper mobile studio. I pull inspiration from all of the incredible places we explore with a great focus on capturing the true essence and intricacies of nature. The natural world has always been awe-inspiring to me. I am passionate about using my creative outlet to capture elements of nature and turning them into wearable pieces of art for you to enjoy. I'm so glad you're here along with me on this journey!
Learn More
Kind Words
"I am so impressed with the intricately designed necklace that I purchased. It is a timeless piece, one of a kind and so delicately crafted. I am amazed that it is handmade. I am not one to buy or wear jewelry from large companies, simply because I don't see where the diversity comes into play. I love that this is a piece of jewelry I will own for many years. The packaging was very simple, yet elegant. And the shipping was super fast! I will most definitely be returning for more!"

"I gave Hannah a crystal and very little instruction on what I wanted other than a pendant for my girlfriends birthday. Hannah came up with a beautiful design and created an amazing piece of art that we both love. I couldn't be happier with how it turned out. If you're looking for a quality one of a kind piece of jewelry I highly recommend talking with Hannah about what you want... you won't be disappointed"

"If you want a one of a kind beautiful piece of jewelry, be it a ring, pendant or bracelet I highly recommend Hannah Lynn Jewelry Designs. Hannah is very talented and creative. If you have something in mind she will customize jewelry to your specifications. You will always be surprised, but never disappointed!"

"Hannah is by far the most talented person I know! She created 5 beautiful bracelets for my bridal party. From the design to the final product everything was amazing! I gave a budget that I was comfortable with and she stuck with that budget! She sent me several designs and tweaked the final design to make the most perfect bridal gift. When The bracelets arrived they were all beautifully packaged. I can't say enough wonderful things about her!"